'Some things are priceless..' but if you want to win prizes you found the perfect Mastercard Online Casino!
Welcome to Pocket Casino, the only casino that you can hold with you everywhere you go!
---
A casino in your pocket
In the 21st century, entertainment is everywhere! Even though casino's have been around forever, they also evolve. Atleast, we do!
PocketCasino is a full responsive casino that you can play entirely on your mobile phone. As long as you have phonebattery and an internet connection you are good to go!
Paying evolves as well, and paying with Mastercard has never been more easy and safe! Here you can deposit and withdrawal using Mastercard!
---
A Mastercard online casino can also be called:
Pay by Mastercard Casino
Play Slots Mastercard
Creditcard Online Casino
Play Slots Creditcard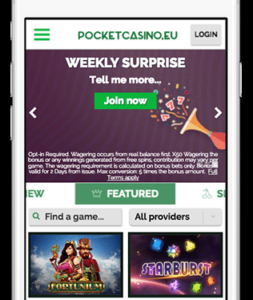 ---
Insta Play is literally two minutes away!
Follow our step by step guide and you will be playing your favourite slots in less than two minutes!
First off, simply click Join now, and an registration form will open.
Next, fill in the form and click submit. Be sure to be accurate here, since we will send an confirmation mail or text to make sure it's really you.
Almost there, we now need to make our first deposit to claim the 100% free deposit bonus!
Choose Mastercard, choose the amount you want to deposit and press 'submit'
Bam! You did it! You doubled your money and are all set to play your favorite game!
---
Why are you still reading this?! Start playing over 400 games using just your Mastercard and Mobile Phone Today!
Claim your50 Free Spins on Book of Dead
(And don't worry, there are a lot of bonuses still waiting for you after this!)